We currently have no Fairline Fury 26 boats for sale

Fairline Fury 26 Model Information and Photo Gallery
---
Fairline Fury 26 Photo Gallery Archives
Archived Boats (Boats below not for sale)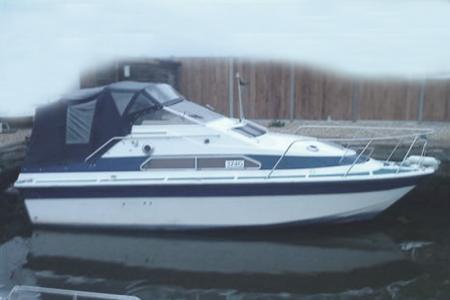 Fairline Fury 26 Further Reading
Distinct from the Fairline Fury, this was the first of the Fairline range designed by Bernard Olesinski and was produced until 1982 when it was superseded by the Fairline Sunfury. Approx 110 were built. The boat has a roomy cockpit with 4 berths in the cabin. The hull is a deep V with medium V further aft. A variety of outdrive engines were fitted.
Useful Links
Purchase Fairline Test Reports
Fairline Fury 26 Documents and Original Brochures
---

We are passionate about building a comprehensive archive of boating information. Can you help us with any missing information or brochures?
Please email any historical information you may know or brochures to info@jonesboatyard.co.uk – if we use your brochure on the website we will send you a £10 voucher to use in our chandlery!