We currently have no Mayland Safari 21 boats for sale

Mayland Safari 21 Model Information and Photo Gallery
---
Mayland Safari 21 Photo Gallery Archives
Archived Boats (Boats below not for sale)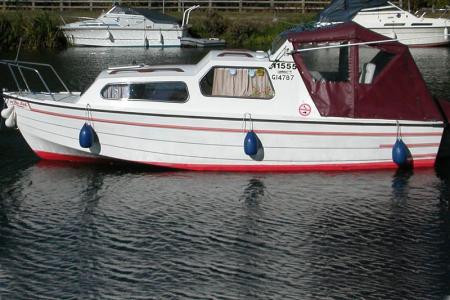 Mayland Safari 21 Further Reading
The Mayland range of boats originated from the far fishing concept. The simulated clinker hull design exclusively used by the builder was to mould in additional strength. Many models were able to accept larger engines; up to 50hp to obtain planing speeds on the semi displacement hull. The company largely used vibrant gels in yellow and blue for their superstructure.
Useful Links
Mayland Safari 21 Documents and Original Brochures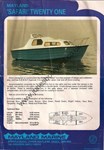 Mayland Safari 21
---

We are passionate about building a comprehensive archive of boating information. Can you help us with any missing information or brochures?
Please email any historical information you may know or brochures to info@jonesboatyard.co.uk