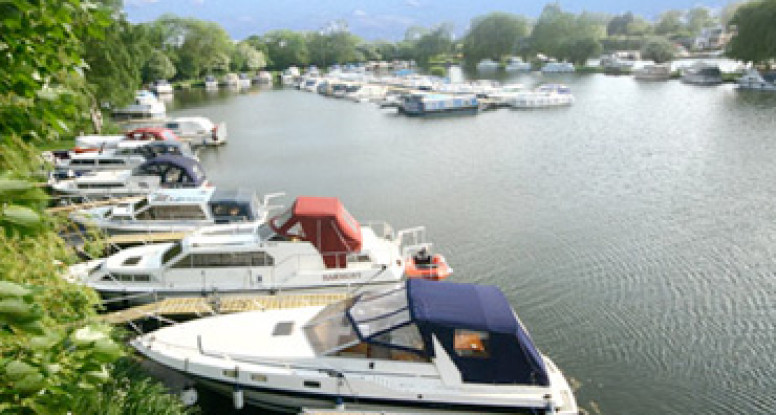 Moorings


Perfectly located at the centre of the Great Ouse River network beside the picturesque town of St Ives our marina has over 160 premium and footage moorings for boats up to 40ft in length.
Marina Facilities Include…
Water and Electricity to most moorings
2x New/Refurbished Shower Blocks
Cycle Shelter
Secure Parking
Marina Security – CCTV, Access Control, Secure Pontoons, Security Lighting, 5 on-site personnel full time residents for security and flood watch
Hardstanding for winter storage out of the water
Wi-Fi throughout marina
360 Webcam to keep an eye on your boat
Petrol and Diesel
Elsan Disposal
Recyling Bays
Slipway
Full Marine Services – Workshops, Engineers, Chandlery, Boat Sales.
20 feet
6.1 metres
£
1,640.00
Annually
(paid in advance)
25 feet
7.25 metres
£
2,050.00
Annually
(paid in advance)
30 feet
9.14 metres
£
2,460.00
Annually
(paid in advance)
Private
Jetty
£
2,820.00
Annually
(paid in advance)
£

2,820.00

Monthly Payments
All prices include VAT.
Both annual and monthly moorings are available and charged at the rates above. Annual moorings are non-refundable and allocated from the 1st of April.
Please note: There is a 6.10 mtr (20ft) minimum charge for all bankside moorings and a 7.01 mtr (23ft) minimum charge for floating pontoons. The maximum boat length is 40ft. All moorings provided are non-residential. Electricity unit costs are metered.
Within all mooring fees is a Marina Service Charge. 20% of the charge contributes towards the upkeep of the marina grounds and facilities, grass cutting, bin collection, car parking, toilet disposal and washroom facilities, access to water points, flood and gale watch, weed control.
Jones Boatyard Moorings Map