Perfectly located at the centre of the Great Ouse River network beside the picturesque town of St Ives, Jones Boatyard offer over 240 premium moorings for boats up to 40ft in length
A quality choice for inland berthing in East Anglia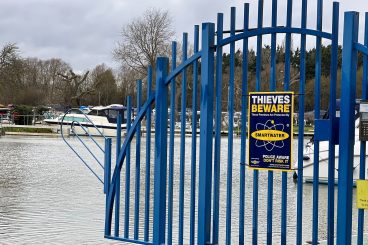 Safe & Secure
Ensuring our customers feel safe and secure is very important to us here at Jones Boatyard. We work hard to maintain the security on site and change our pin codes seasonally.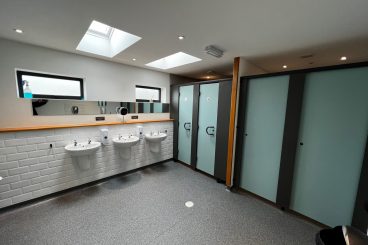 Extensive Facilities
We endeavour to keep our extensive on-site facilities well maintained for our mooring customers and visitors. We always aim to ensure our grounds are kept clean and presentable.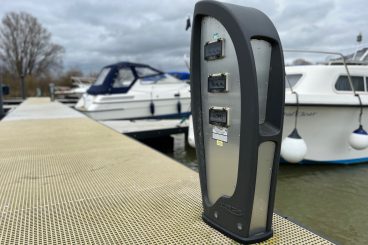 Maintained Pontoons
With electricity and water points to almost every pontoon, looking after your boat is easy. Floating pontoons provide reassurance that your boat is safe with fluctuating river levels.
 Water & electricity to most moorings
 Newly refurbished private shower block
 Full marina CCTV surveillance
Gated access through pin code
Secure pontoons throughout the marina
 Wi-Fi throughout the marina
 Hardstanding for winter storage
 Petrol and diesel available on-site
 Recyling and rubbish bays
20 feet
6.1 metres
£
1,800.00
Annually
(paid in advance)
25 feet
7.25 metres
£
2,250.00
Annually
(paid in advance)
30 feet
9.14 metres
£
2,700.00
Annually
(paid in advance)
Private
Berth
£
3,080.00
Annually
(paid in advance)
All prices include VAT.
Each annual, quarterly and monthly moorings are available and charged at the rates above. Annual moorings are non-refundable and allocated from the 1st of April.
Please note: There is a 6.10mtr (20ft) minimum charge for all bankside moorings and a 7.01mtr (23ft) minimum charge for floating pontoons. The maximum boat length is 40ft. All moorings provided are non-residential.
An annual electric service charge applies to facilitating berths and usage is recorded using a metered lead. All vessels using shore power are required to be using a metered lead while within the marina. 'Metermaid' metered leads can be purchased at the office. Any metered lead serial numbers must be registered with the office if sourced elsewhere. For more information, please email info@jonesboatyard.co.uk.
Within all mooring fees is a Marina Service Charge. 20% of the charge contributes towards the upkeep of the marina grounds and facilities (grass cutting, bin collection, car parking, toilet disposal and washroom facilities, access to water points, flood and gale watch, weed control).
Visitor Berthing
Jones Boatyard offer temporary visitor berthing for those looking to discover the picturesque town of St Ives. We offer shore power hook-up, usage of water and access to our recently renovated visitor toilet and shower block. Shower tokens are sold separately. Subject to mooring availability.
Visitor Berth & Shore Power Hook-up
Marina Plan