---
Sold - Jul 17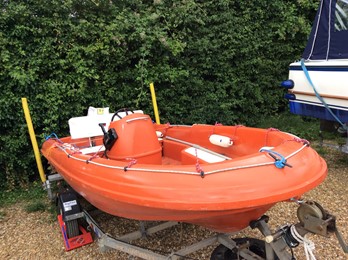 Jeanneau Rigiflex New Matic 400, "Un named"
Boat Length:
13ft 1in (4.00m)
Berths:
dinghy
Year:
unknown
Fuel Type:
Petrol
The Jeanneau New Matic 400 is a stout plastic dinghy often used as a work boat or sailing support vessel.
£1,400.00
Sold - Apr 17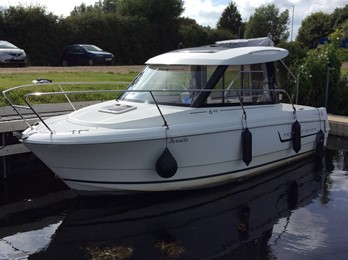 Jeanneau Merry Fisher 645, "Jessels"
Boat Length:
21ft 8in (6.60m)
Berths:
4
Year:
Supplied October 2012
Fuel Type:
Petrol
This one owner Premiere model Jeanneau 645 was supplied by us in October 2012. The boat has been set up for river use, with a smaller motor.
£23,950.00

Further Information on Jeanneau Boat Models
Jeanneau Boat Information
Henri Jeanneau started building boats in 1957 in Les Herbiers. He started off building wooden hulls. In 1959 he hired canoe builders as apprentices to expand production. Then the company went into GRP production and have become one of Europe's biggest motor and sail boat builder.
Jeanneau Boat Models
Useful Links
Jeanneau Documents and Original Brochures
---

We are passionate about building a comprehensive archive of boating information. Can you help us with any missing information or brochures?
Please email any historical information you may know or brochures to info@jonesboatyard.co.uk – if we use your brochure on the website we will send you a £10 voucher to use in our chandlery!