---
Sold - Sep 21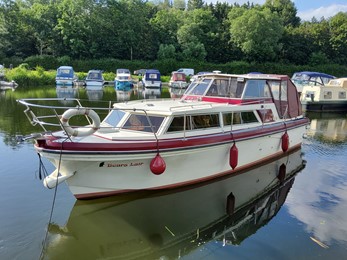 Princess 32 Turbo, "Bears Lair"
Boat Length: 32ft 4in (9.86m)
Berths: 5
Year: 1979
Fuel Type: Diesel
This later build Princess 32 is fitted with a single Volvo turbo diesel engine and is a very spacious family cruiser.

Further Information on Princess Boat Models
Princess Boat Information
This Plymouth based company was originally called Marine Projects and started production of the Project 31 in about 1966. The first designs were semi displacement and generally adorned with large cockpits. The company then started to specialise in sports cruisers, which are too big and fast for inland use.Princess are now one of the largeast uk manufactuers building craft 80ft and larger.
Princess Boat Models
Useful Links
Purchase Princess 32 & 32 Riviera Boat Test Reports
Princess Documents and Original Brochures
---