---
Sold - Sep 21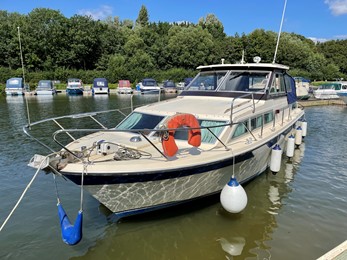 Storebro Royal Baltic 31, "Xanadu"
Boat Length: 30ft 8in (9.35m)
Berths: 6
Year: Believed 1981
Fuel Type: Diesel
"Xanadu" is a very well built and fitted shaft driven twin diesel engine vessel. This boat is very well equipped with many navigational equiptment suitable for coastal crusiing.

Further Information on Storebro Boat Models
Storebro Boat Information
Storebro are a Scandinavian builder of stout semi displacement craft. The build quality is always high and the designs are always with safe sea use in mind. Most of their boats built carry the Royal name. Interestingly their Royal 34 range was in production until the early 70s, starting in timber and transforming to GRP.
Storebro Boat Models
Useful Links
Storebro Documents and Original Brochures
---