---
Sold - Mar 19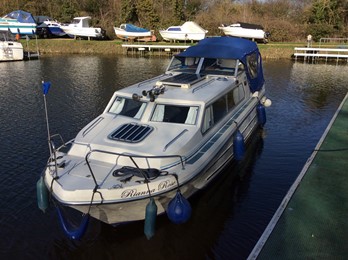 Atlanta 24, "Rianna Rose"
Boat Length:
24ft (7.32m)
Berths:
4
Year:
Believed 1989
Fuel Type:
Petrol
The Atlanta 24 is a well built narrow beam cruiser suitable for river and canal cruising.
£10,950.00

Atlanta 24 Model Information and Photo Gallery
---
Atlanta 24 Photo Gallery Archives
Archived Boats (Boats below not for sale)
Atlanta 24 Further Reading
The Atlanta 24 is a quality built narrow beam cruiser suitable for river/canal use.The interior usually featured 2 separate cabins and the craft featured hot water and showers.The boat is still built today by GSA marine in Norfolk. The build quality is still maintained by these builders.
Useful Links
Atlanta 24 Documents and Original Brochures
Atlanta 24 Original Brochure
---

We are passionate about building a comprehensive archive of boating information. Can you help us with any missing information or brochures?
Please email any historical information you may know or brochures to info@jonesboatyard.co.uk – if we use your brochure on the website we will send you a £10 voucher to use in our chandlery!