---
Sold - Jun 18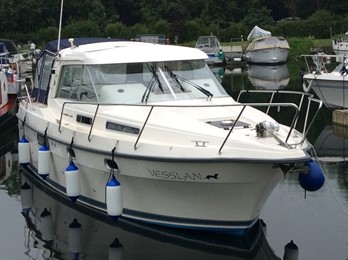 Nimbus Ultima 31, "Vesslan"
Boat Length:
30ft 6in (9.30m)
Berths:
5
Year:
Believed 1992
Fuel Type:
Diesel
The Nimbus 31 Ultima is a well proven aft cabin semi displacement cruiser which is suitable for inland and coastal use. This craft has had the Stainless steel arch removed for low bridge clearance.

Nimbus Ultima 31 Model Information and Photo Gallery
---
Nimbus Ultima 31 Photo Gallery Archives
Archived Boats (Boats below not for sale)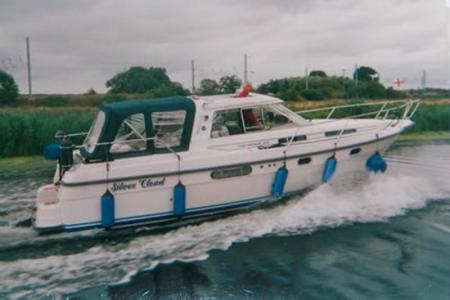 Nimbus Ultima 31 Further Reading
This version was a development of the 3000 series Nimbus which modernised the external styling and tweaked the internal layout. The boat fundamentally remains a 6 berth aft cabin cruiser with the galley mounted in the wheelhouse
Useful Links
Purchase Nimbus Boats Boat Test Reports
Nimbus Ultima 31 Documents and Original Brochures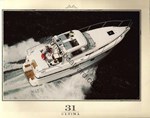 Nimbus 31 Ultima
---

We are passionate about building a comprehensive archive of boating information. Can you help us with any missing information or brochures?
Please email any historical information you may know or brochures to info@jonesboatyard.co.uk