---
New Listing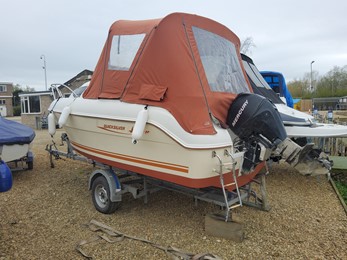 Quicksilver 510, "Bijou"
Boat Length:
17ft 3in (5.26m)
Berths:
2
Year:
Believed 2006
Fuel Type:
Petrol
The Quicksilver 510 is a great weekend cruiser with a self draining cockpit and cuddy cabin. This boat presents herself nicely and is powered by an economical outboard engine. She is a full-package boat with trailer included.
£8,950.00
Sold - Aug 20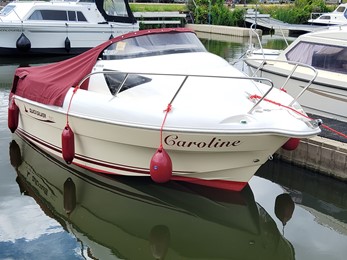 Sold - Jul 20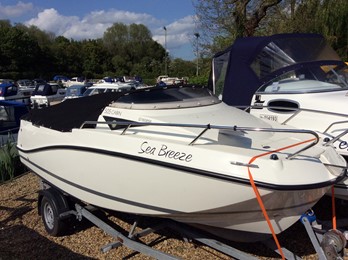 Quicksilver 505 Activ Cabin, "Sea Breeze"
Boat Length:
16ft 4in (4.98m)
Berths:
2
Year:
Believed September 2016
Fuel Type:
Petrol
The Qucksilver 505 Active Cabin offers a good blend of space between cabin and cockpit
Sold - Jan 20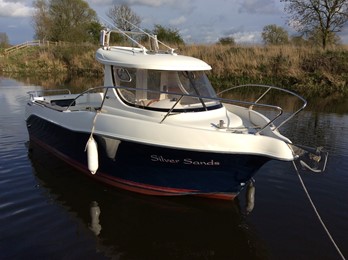 Quicksilver 215 Arvor, "Silver Sands"
Boat Length:
21ft (6.40m)
Berths:
2
Year:
2011
Fuel Type:
Diesel
A stylish fishing boat equipped with GPS, fishfinder and VHF which benefits from a brand new Mercury Diesel 115 engine.

Further Information on Quicksilver Boat Models
Quicksilver Boat Information
The polish built boats are marketed by the Mercury/Marina outboard brand and are sold as complete packages to include the outboard motor. The aim was more for the day cruising/weekend market where larger cockpits and cuddy cabins were common. The majority of craft all have self draining cockpits and can be left without having to fit canopies. The designs were quite radical but very modern. The smaller craft have proved popular for summer enjoyment on the river.
Quicksilver Boat Models
---

We are passionate about building a comprehensive archive of boating information. Can you help us with any missing information or brochures?
Please email any historical information you may know or brochures to info@jonesboatyard.co.uk