---
Sold - Aug 18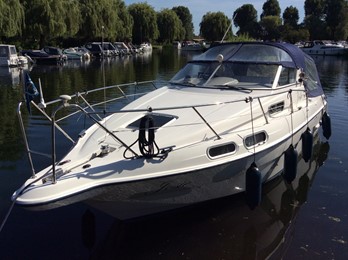 Sealine 290 Ambassador, "Josie"
Boat Length:
31ft 8in (9.65m)
Berths:
4
Year:
Believed 1991
Fuel Type:
Diesel
This very tidy Sealine 290 Ambassador 290 was re engined with twin Ford diesels in 2005. The craft has been constantly updated by her current owners. The platform and transom door allow easy access.
Sold - Jul 18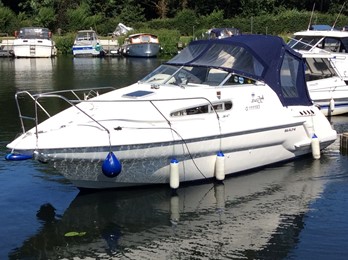 Sealine 240, "Un named"
Boat Length:
24ft (7.32m)
Berths:
4
Year:
Believed 1995
Fuel Type:
Petrol
The sealine 240 is a well designed British built sports cruiser. The cabin and cockpit space provide a generous blend of space.
Sold - May 18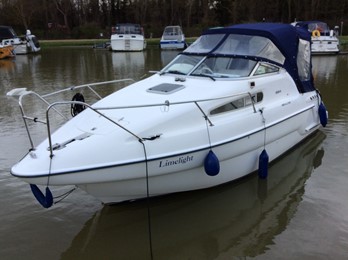 Sealine S24, "Limelight"
Boat Length:
24ft 8in (7.52m)
Berths:
4
Year:
Believed 2001
Fuel Type:
Petrol
The sealine 24 is a striking British sports cruiser which makes clever use of the internal cabin space yet also features a large social cockpit.

Further Information on Sealine Boat Models
Sealine Boat Information
Sealine were founded in 1972 based in Kidderminster Worcester. They were set up by boat enthusiast Tom Murrant. The company started with small weekender craft and have built up their range to produce large luxury offshore cruisers. Their designs are often quite individual and well thought out.
Sealine Boat Models
Useful Links
Sealine Documents and Original Brochures
---

We are passionate about building a comprehensive archive of boating information. Can you help us with any missing information or brochures?
Please email any historical information you may know or brochures to info@jonesboatyard.co.uk