We currently have no Springer 23ft Waterbug boats for sale

Springer 23ft Waterbug Model Information and Photo Gallery
---
Springer 23ft Waterbug Photo Gallery Archives
Archived Boats (Boats below not for sale)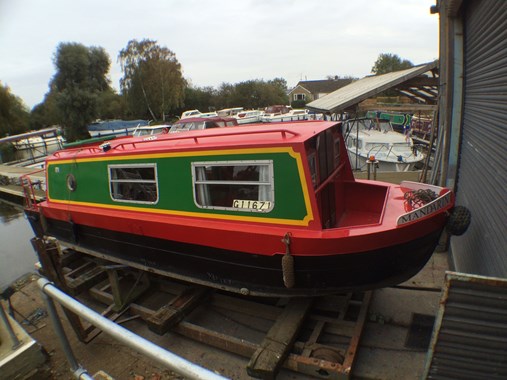 Springer 23ft Waterbug Further Reading
The Springer Waterbug was produced as a budget entry level narrow boat which was built using 3mm plating. The majority of the smaller outboard rangewhich were 20ft and 23ft in length featured a foredeck well and a cruiser stern.
Useful Links
---

We are passionate about building a comprehensive archive of boating information. Can you help us with any missing information or brochures?
Please email any historical information you may know or brochures to info@jonesboatyard.co.uk – if we use your brochure on the website we will send you a £10 voucher to use in our chandlery!