---
Sold - Jul 20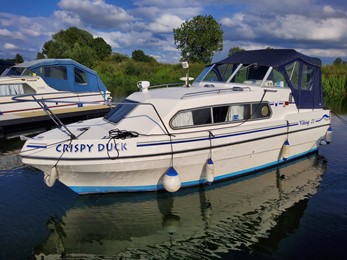 Sold - Jun 20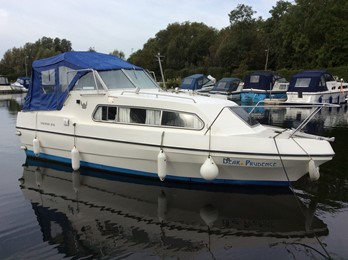 Viking 22 Wide Beam, "Dear Prudence"
Boat Length:
21ft 7in (6.70m)
Berths:
4
Year:
Believed 1992
Fuel Type:
Diesel
This is an exceptionally well looked after and well presented example of the Viking 22 wide beam. It is is a well designed modern styled river cruiiser and fitted with a rare but exceptionally economical Yanmar diesel outboard.  Engine fully serviced, anti-fouled and hull polished by LH Jones April 2019.
Sold - Nov 20
Viking 22 Wide Beam, "Freya"
Boat Length:
26ft (7.93m)
Berths:
6
Year:
2003
Fuel Type:
Petrol
This well equipped cruiser from the popular Viking builders has had very little use from new.

Viking 22 Wide Beam Model Information and Photo Gallery
---
Viking 22 Wide Beam Photo Gallery Archives
Archived Boats (Boats below not for sale)
Viking 22 Wide Beam Further Reading
These craft have semi displacement hulls with modern interiors and many facilities usually including hot water, shower and fridge.This model is seen as the sporty version of the Viking range.
Useful Links
Purchase Viking Boats Boat Test Reports
Viking 22 Wide Beam Documents and Original Brochures
---

We are passionate about building a comprehensive archive of boating information. Can you help us with any missing information or brochures?
Please email any historical information you may know or brochures to info@jonesboatyard.co.uk