---
Sold - Aug 18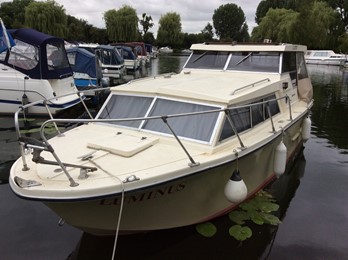 Birchwood 25, "Luminus"
Boat Length:
25ft (7.62m)
Berths:
4 plus 2
Year:
Believed early 80's
Fuel Type:
Petrol
This tidy Birchwood 25 has been upgraded by her owner over the past few years and makes for a comfortable family river cruiser.
£11,995.00
Sold - Jun 18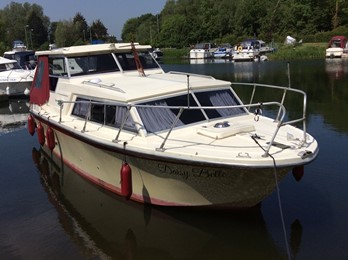 Birchwood 25, "Daisy Belle"
Boat Length:
25ft (7.62m)
Berths:
4
Year:
Believed 1978
Fuel Type:
Petrol
The Birchwood 25 is a practical river cruiser, ideal for family use.
£9,995.00
Sold - May 17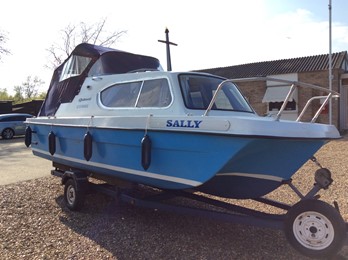 Birchwood 18 Continental, "Sally"
Boat Length:
18ft 8in (5.69m)
Berths:
2
Year:
Believed early 70's
Fuel Type:
Petrol
This is an improved and modified version of this very stable cathedral hulled river cruiser. This boat has a trailer included.
£3,950.00

Further Information on Birchwood Boat Models
Birchwood Boat Information
Birchwood Boats company based in Huthwaite in Notttingham were a prolific builder of cruisers starting with 18ft to 20ft boats in the late 1960s. The company's most significant build period was in the 1970s with the 22ft, 25ft and latterly the 27ft and 29ft cruisers suitable for the inland/ estuary market. In the 1980s the company went into production of much larger cruisers, building up to 44ft craft. The company ceased in 2002 and another company took over for a short period.
Birchwood Boat Models
Useful Links
Purchase Birchwood 25 Boat Test Report
Birchwood Documents and Original Brochures
---

We are passionate about building a comprehensive archive of boating information. Can you help us with any missing information or brochures?
Please email any historical information you may know or brochures to info@jonesboatyard.co.uk – if we use your brochure on the website we will send you a £10 voucher to use in our chandlery!