---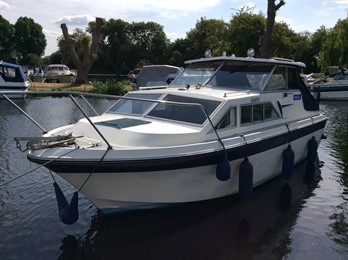 Pilgrim 25, "Magill"
Boat Length:
25ft (7.62m)
Berths:
4
Year:
Believed 1975
Fuel Type:
Petrol
This Princess 25 has been in the same ownership for 20 years. The boat has been constantly upgraded with most appliances upgraded in recent years
£8,995.00
Sold - Mar 18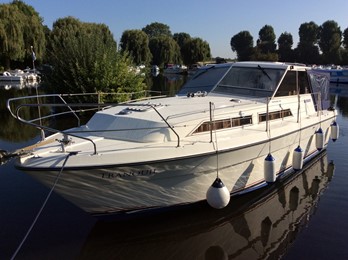 Princess 30S, "Tranquil"
Boat Length:
30ft 5in (9.27m)
Berths:
5
Year:
Believed 1983
Fuel Type:
Petrol
This Princess 30s is presented in tidy order having been refitted by her recent owners. The design provides a large cockpit area together with a separate forward cabin, this is a twin petrol engined version.
£27,500.00
Sold - Aug 17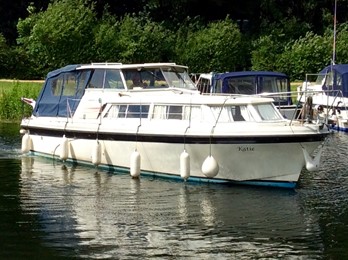 Princess 32, "Katie"
Boat Length:
31ft 4in (9.55m)
Berths:
5
Year:
Believed 1973
Fuel Type:
Diesel
This Princess 32 has been refitted over the years and has a tidy interior together with upgraded appliances. A bow thruster has also been fitted
£18,950.00
Sold - Dec 16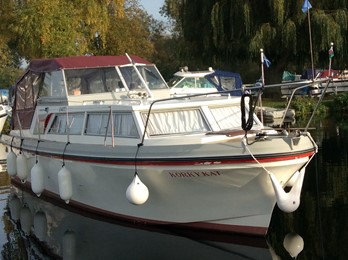 Princess 32, "Korky Kat"
Boat Length:
32ft 4in (9.86m)
Berths:
5
Year:
1970s
Fuel Type:
Diesel
This full canopy single diesel engined Princess 32 is a tidy, well presented example.The reduced air draft enables the boat to navigate under lower bridges.
£15,950.00

Further Information on Princess Boat Models
Princess Boat Information
This Plymouth based company was originally called Marine Projects and started production of the Project 31 in about 1966. The first designs were semi displacement and generally adorned with large cockpits. The company then started to specialise in sports cruisers, which are too big and fast for inland use.Princess are now one of the largeast uk manufactuers building craft 80ft and larger.
Princess Boat Models
Useful Links
Purchase Princess 32 & 32 Riviera Boat Test Reports
Princess Documents and Original Brochures
---

We are passionate about building a comprehensive archive of boating information. Can you help us with any missing information or brochures?
Please email any historical information you may know or brochures to info@jonesboatyard.co.uk – if we use your brochure on the website we will send you a £10 voucher to use in our chandlery!