---
Sold - May 20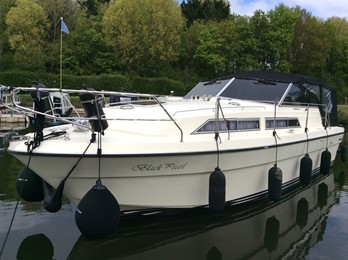 Princess 30S, "Black Pearl"
Boat Length:
30ft 8in (9.35m)
Berths:
5
Year:
Believed 1982
Fuel Type:
Petrol
This much modified Princess 30S has had the hard top removed and a full canopy fitted to reduce air draft for river use. The craft has been refitted to high standards. The craft is priced competitively to allow for potential mechanical work to the engine.
£22,000.00
Sold - Jul 20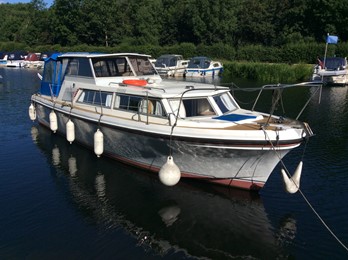 Princess 32, "Laura C"
Boat Length:
31ft 4in (9.55m)
Berths:
5
Year:
Believed early 70s
Fuel Type:
Petrol
The Princess 32 is a cruiser which offers a large cockpit together with 2 separate cabins.
£12,950.00
Sold - Jul 19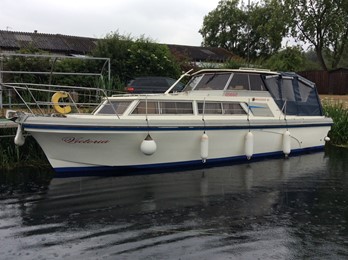 Princess 32, "Victoria"
Boat Length:
31ft 4in (9.55m)
Berths:
5
Year:
Believed 1979
Fuel Type:
Diesel
This Princess 32 is a well priced and spacious river cruiser which benefits from a recently fitted single diesil engine.

Further Information on Princess Boat Models
Princess Boat Information
This Plymouth based company was originally called Marine Projects and started production of the Project 31 in about 1966. The first designs were semi displacement and generally adorned with large cockpits. The company then started to specialise in sports cruisers, which are too big and fast for inland use.Princess are now one of the largeast uk manufactuers building craft 80ft and larger.
Princess Boat Models
Useful Links
Purchase Princess 32 & 32 Riviera Boat Test Reports
Princess Documents and Original Brochures
---

We are passionate about building a comprehensive archive of boating information. Can you help us with any missing information or brochures?
Please email any historical information you may know or brochures to info@jonesboatyard.co.uk